Send Inquiry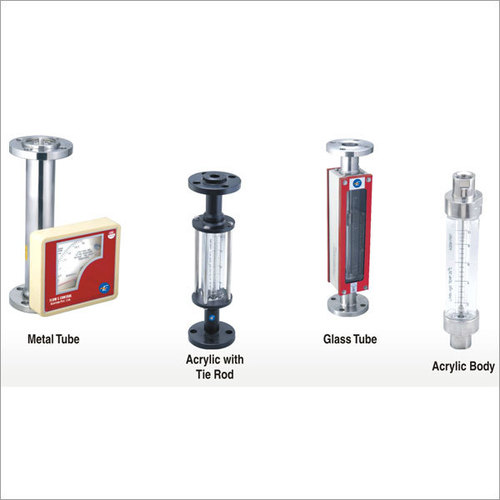 Product Specifications
Laboratory/Industrial

Stainless Steel

Industrial Rotameters
Product Description
The variable area rotameter is used to measure a wide variety of industrial liquids and gases. This type of rotameter operates in a closed pipe system and utilizes a moveable float housed in vertically positioned tapered tube. A calibrated scale mounted in front of or next to the tube allows the float position to be translated into a meaningful value.lf's operation is based on the variable area principle, where a gas or liquid flow raises a float in a tapered tube increasing the area for passage of flow.
The float moves up or down in the tube in proportion to the fluid flow rate and the internal area between the float and the tube wall. The float reaches a point of balance when the upward force exerted by the flow of the liquid or gas equals the downward gravitional pull of the weight of the float.
The variation in percentage of repeatable is the result of scale length. Long scale meters have better repeatability. Significant aspect of excellent repeatability is one reason that variable area rotameters are so widely used in process industries and other application that require this important feature. Flow & Control System pvt. Ltd.
Manufactures some meters can be calibrated to an accuracy of l% of full scale.
Enter Buying Requirement Details
Other Products in 'Rotameters' category